3rd Annual Truth Awards | 3/11&nbsp -
03.11.2017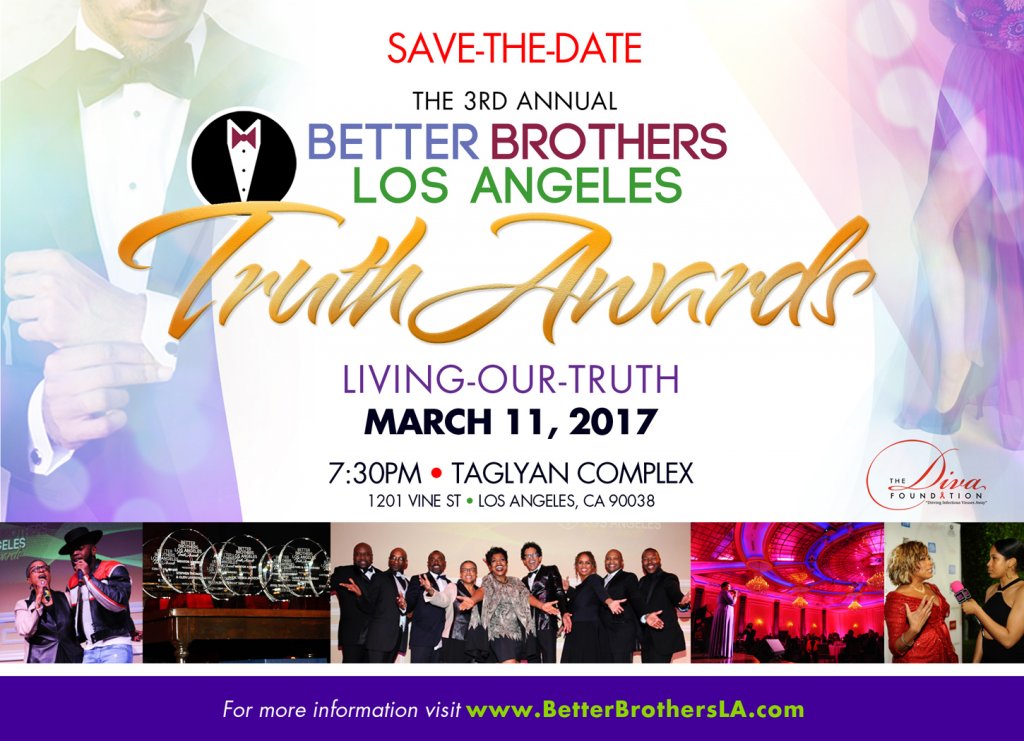 3rd Annual Truth Awards Gala Ceremony
Saturday, March 11, 2017
7:00pm
Taglyan Cultural Complex in Hollywood, CA.
About the Truth Awards
The Truth Awards was created to recognize and highlight the accomplishments of the Black LGBTQ community and its allies. The goal of the Awards is to increase awareness of Black LGBT contributions to Society, Popular Culture and the Arts. We believe that by doing so we help refocus the lens through which we are seen and perceived. The Truth Awards also provides funding for scholarships that supports educational opportunities for youth in the LGBTQ community. Please see attached Truth Awards Fact Sheet for additional information.